Our Team
Over the last 30 years our excellent team of craftsmen and women have worked expertly with the business. Our team are amazingly flexible and adapt quickly to the flow of sales and restorations and without them, many little girls and boys would not have received their horses in time for Christmas.
We have a fairly laid back approach here at The Rocking Horse Works, when it comes to our employees, most of us are lifetime friends or have since become such.
Each member of out team has their own amazing set of expert skills which in turn compliment each other to create an exceptional hand-made product, further adding the the unique character each of our horses possess.
Keep reading to learn a little bit more about of lovely Team
It all began with...
Alison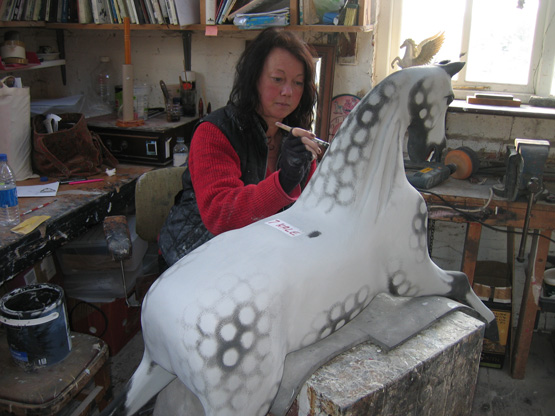 Alison Painting a Rocking Horse
"I grew up in Lancashire and studied Fine Art at Manchester polytechnic. From as young as I can remember I have always indulged in Art and crafts and have spent most of my life covered in paint! After finishing university and a brief stint or travelling I went on to get a fantastic job with an Antiques Company in Northamptonshire called 38 Antiques. My role here was as a botanical Artist which involved painting fine floral designs on stripped classic old English furniture. After many happy years I decided to branch out, I sold my house, sold my car and wondered in search of new things. We purchased 'HeatherBell' a 72 ft Wooden Narrow boat which became our home and workshop for our very first Rocking Horses. When I'm not painting horses I enjoy life in the outdoors, mainly gardening and hiking and exploring the coast"
Heather
"I am very lucky to have grown up in the world of rocking horses; a rare and today, a somewhat obscure craft. When telling people the nature of my family business, it usually leads to 101 questions: a great talking point for many people. It has always amazed me how many people can relate with their own stories of childhood rocking horses. I have watched and assisted, where I can, with the many years of the business. I have been lucky enough to grow up alongside many skilled craftsmen and women, enabling me to learn also the secrets and tribulations that go into making a horse from start to finish. I particularly enjoy leather work although in later years, I am finding the carpentry aspect more and more appealing. "
Kim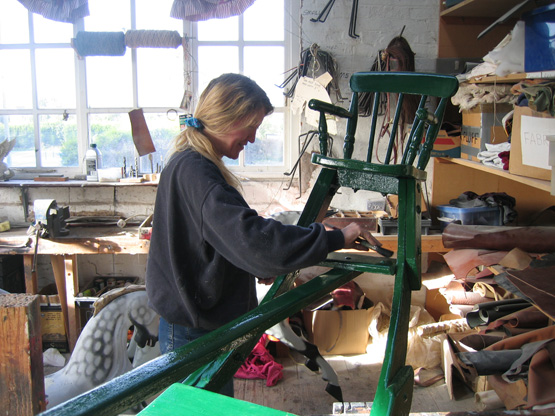 Kim has worked for us off and on for the last 15 years, her hard working ethic and range of skills make her an vital member of the team. She is one of the best Head Carvers we have ever had, very few people ever truly master a Rocking Horse Head. When Kim isn't carving shes an amazing painter and tacker. When she isn't doing that, shes entertaining the rest of the team with her rather outlandish humour!
Steve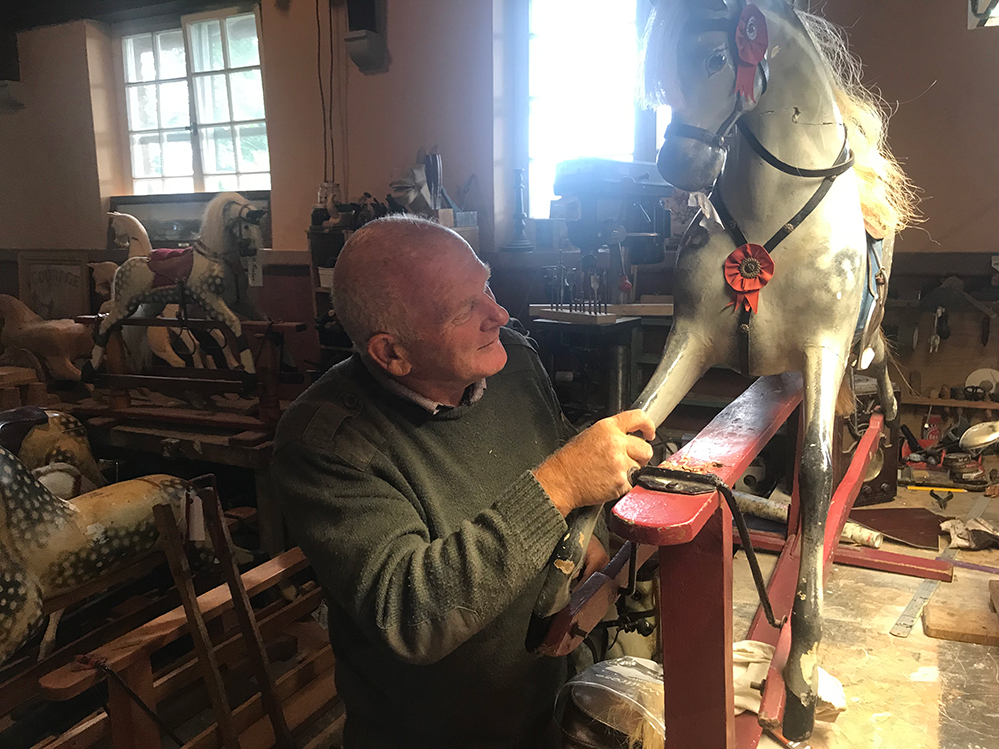 Steve works tirelessly on repair, woodwork, re-attaching legs and joining horses back together. He has worked with the Rocking Horse team for over 10 years.
Kris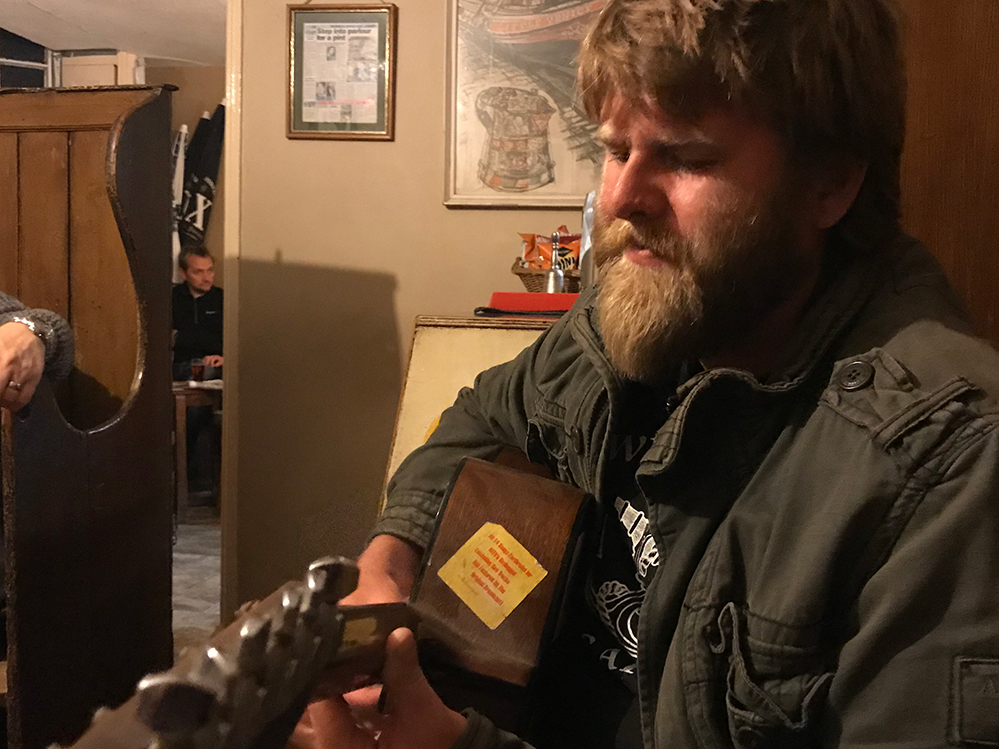 "I joined the rocking horse works team back in 2003, after being spotted on a journey up the Shropshire union canal. Fitting my boat out as I was going along my woodworking and painting skills were immediately transferable to the traditional art of rocking horse restoration and manufacture. one of the most rewarding things for me about boat fitting and rocking horse making has been to incorporate aspects of each enterprise in the other. My work on boats has flourished artistically as a result of my experiences at the rocking horse works, similarly my knowledge of materials and boat building techniques has contributed greatly to the multi disciplined environment in the rocking horse workshop. My latest enterprise of shepherds hut building is development of both disciplines. Combining the structural stability of the boat builder and the art of the rocking horse maker, I'm looking forward to many more years as part of our team of artisan craftspeople."